Entrepreneurship project-Youth Exchange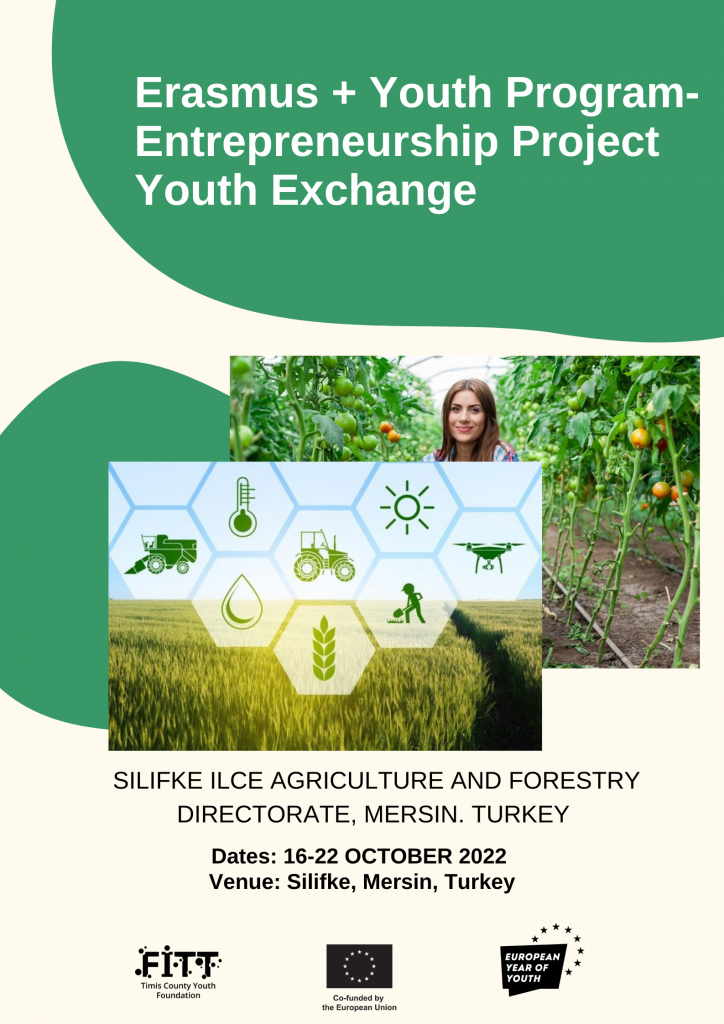 Between October 16-22 in MERSIN. TURKEY
FITT is partner in this upcoming youth exchange that is going to take place in Turkey between October 16-22. The purpose of this project is to develop the ideas and skills of young people about entrepreneurship against global unemployment, to direct youth unemployment to agricultural entrepreneurship, to strengthen their knowledge and competencies related to the agricultural labour market and to work with European youth. It will be ensured that young people develop different practices and innovative ideas in the field of agricultural entrepreneurship, discover their talents, turn to agricultural entrepreneurship activities, and improve their communication and language skills.
---
Participating youth will be between the ages of 18-29;

Each of our partner organisation will determine 4 young people and 1 leader;

To be able to do business idea development and creativity exercises related to Agricultural Entrepreneurship;

Having an interest or experience in Agricultural Enterprise activities;

Student/graduate, unemployed and/or working youth who will actively participate in the project activities;

Fluent in English, able to communicate;

It will be selected from people with high teamwork and organizational skills;

There is no age gap for leaders.
---
Accommodation– Altın OrfozHotel. Participants will stay in shared rooms (2 people).
Venue– The project will be implemented in Silifke.
Food will also be provided: 3 meals/day.
The travel expenses will be reimbursed according to the Erasmus+ distance band. All the information regarding this can be found in the info pack.
Does it sound good? Take all the info you need from the INFO PACK and APPLY HERE !