What is it about?
Youth Centres UP is a ESC (European Solidarity Corps) project that will be implemented in Timisoara – Romania during summer (July – August 2019).
---
---
---
How can I apply?
Fill out our form, based on which we will make a first selection. If you've been selected, you will be contacted to establish an online interview, so that we can find out more about each other. After that, you will receive the answer and you can start being excited for the best summer experience!
You don't have to worry about:
accommodation (it will be provided by us – you and all the participants will be accommodated in one of the student dorms, from the campus – in the same time there are few international festivals/projects happening);
food (we will decide together – provided by a catering company or self organize, that means you will receive the money and is up to you);
transport– we will cover transport according to project regulation (same as Erasmus+ distance band);
pocket money, yes we will provide also with that (120 euro for 40 days).
---
---
---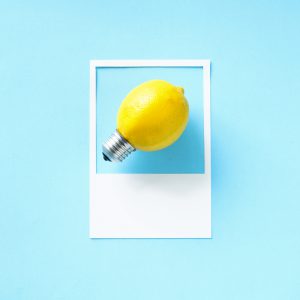 What will be the learning outcomes?
tea

mwork;

communication in a foreign language;

planning of events;

sense of initiative and entrepreneurship;

awareness of cultural differences and / or civic and social competences;

knowledge about Youth Goals (the project focuses on the Youth Goal no.9 – Safe Spaces and Participation for All);

knowledge about the International Youth Day (August 12);

knowledge of how projects are implemented through community participation;

knowledge about the European Solidarity Corps.
---
---
---
What am I gonna do, as a participant?
For 40 days, between July and August 2019, you will work together with more than 100 other European volunteers and the community to arrange 5 old buildings in the neighborhoods of Timisoara, turning them into urban youth centres and to pilot your first activities together with the community.
Activities will be splitted in 3 different stages:
Community engagement, teambuilding and planning: y

ou will discover the community where the activity will happened, engage with them and convince them to be part of the process. You and your colleagues have to create the plan about how the whole process will happen. (approx. 10 days);

"Building" the centres:  we don't have architects, money for new furniture or fancy tools – but we believe in the power of the community and innovative approach that can be done by young people. (approx. 2 weeks);
Opening ceremony – each youth centre will have its own inauguration ceremony that will be organized by you! Each team will receive a fix budget and is up to you how you want to organize it!
More than that, you'll help to deploy a national conference to valorize the results on August 12 – International Youth Day, because we have to celebrate your results and to be sure that many people are able to find out how cool are you and what are young people able to realize if they are working together! 
---
---
---
What do we want to accomplish?
1. Involvement of 100 young people from 20 European countriesin solidarity (volunteer) activities for 40 days in 5 communities of Timisoara.
2. Involvement of at least 40 young people with fewer opportunities in solidarity actions in an international context for a period of 40 days in 5 communities in Timisoara.
3. Involvement of at least 30 (predominantly young) citizens in each community (150 in total) in setting up five urban youth centers for a period of 40 days through volunteering supporting the process.
4. Arrangement and inauguration of 5 youth centers in 40 days from 5 distinct communities in Timisoara using the principle of community solidarity and participatory arts.
5. The development of transversal competences for 240 young people from Europe and Romania for 40 days, focusing on: teamwork skills, initiative sense, event organization and communication in a foreign language.
6. Setting up 5 urban youth centres in which to develop activities for young people with fewer opportunities in order to make their social inclusion process more efficient.
7. To carry out a national conference to valorize the results on August 12 (International Youth Day).
---
---
---
Long term aims
Creating youth communities in neighbourhoods around urban youth centres that contribute to the development of the city, actively participating in democratic and civic life.

Improving the access, participation of those in disadvantaged groups (young people at risk or with special needs, from disadvantaged areas) and reducing disparities that may occur.

Strengthen the sustainability of the results of the strategic partnership (KA2) between the FITT and the Municipality of Timisoara (Creating Frameworks for Tomorrow's Youth Centres) – by applying methods developed / collected through the intellectual products resulting from this project in the activity of the five centres.
Piloting the functioning of these 5 youth centres and the Quality Standards for the Centres – product of the implementation of the national POCA project coordinated by FITT – Youth Policy Innovation and Excellency Center (INPUT) – (standards to be finalized at the end of the month July 2019).

Create an example of good practice within the ESC program for both Romania and the EU.
---
---
---
What will be the impact for me, as a participant?
The participants will benefit of a learning experience in an international context.
The fact that every volunteer will be part of a diverse team and the process will be a complete one (the capacity of the local community, setting up the youth centres together with the community and using resources brought by the community's members, organizing and launching an event) is an opportunity for them to truly experience what the community's participation and the effect of solidarity in a community are.
The final result of the project – the inauguration of a space which will remain functional after they leave – will give to the participants the experience of materializing an intervention in a few days. They will be motivated to produce a change, they will know all the necessary steps and will have the necessary connections (international or national connections – if there are more participants from the same country) to carry out activities after their return. To this, we can add the skills and abilities improved and / or developed such as: communication in a foreign language, teamwork, learning to learn, events organizing, spirit of initiative, social skills, intercultural skills, practical skills / artistic: graffiti, painted, drawn, etc.
Do you want to be a super volunteer this summer?
---